Why Energy Efficiency
There are different reasons why homeowners and homebuyers are becoming interested in improving the energy efficiency (EE) of their homes. Many are learning about financial incentives through rebates, vouchers and tax incentives. High utility bills and potentially escalating utility costs are also driving homeowners to research ways of controlling the energy costs of owning a home, and many of us recognize we all need to be more responsible with our finite natural resources.
The good news is, all of these are benefits are appreciated by all. What most don't realize, are all the benefits of implementing EE. Comfort, health & safety improvements are becoming important benefits that compel most homeowners to learn more. Increasing property value, supporting your local economy and making one of your biggest contributions towards sustainability adds to the rewarding experience of EE improvements. The lifestyle benefits can become just as important as the financial considerations.
The Benefits of Energy Efficiency
There never has been a better time to evaluate improving residential energy efficiency. As these programs have limited funds and expiration times, it's critical to evaluate these benefits now. Homeowners should weigh all the benefits of energy efficiency in order to make an informed decision. Inspection Perfection offers comprehensive energy assessment services, educating you about the value and benefits of improving the energy efficiency of your home.
Financial Incentives
Today there are several financial incentives available for single family homes that can significantly reduce the cost for these improvements. There are statewide rebates, local utility rebates and tax incentives. The total of these incentives can dramatically reduce your investment into these improvements. Every homeowner should be evaluating their home's energy efficiency.

Energy Upgrade California – The most prominent rebate program is Energy Upgrade California (EUC). Energy Upgrade California is a statewide rebate program that allows homeowners to be eligible for rebates up to $6,500. The rebates are performance based meaning the higher the energy efficiency improvement, the higher the rebates. There are two paths: basic Home Upgrade and the Advance path. The rebate range starts at $1,500 and can go beyond $6,500. Performance improvements are determined by energy assessments. An energy assessment makes a comprehensive diagnostic evaluation of the existing homes energy efficiency and recommends a scope of work for improvements. Once the energy retrofits are done, a post assessment will determine the percentage of improvements to qualify for rebates. Call us for further information (888) 552-4677 or visit: https://www.energyupgradeca.org/en/

SDG&E Energy Rebates – Rebates are available for energy efficiency improvements. ENERGY STAR rated appliances including water heaters, furnaces, room air conditioners, and clothes washers are eligible. Some of these rebates are available at point of purchase. Insulation in walls and variable pool pumps also qualify for these rebates. For more information please visit the following link: https://www.sdge.com/save-money/upgrade-and-save
PACE – This financing program refused to die. FHFA squashed it in 2010. Court cases, victory, tenacity & innovation gave it a pulse. And there is nothing like success. It boomed and flourished in to our neighbors to the northeast in Riverside county. There is good reason why this program thrived.
PACE stands for Property Accessed Clean Energy. This financing is unique by leveraging equity in your property and making payments for the Energy Efficiency upgrades through your property taxes.
The energy efficiency upgrades includes hundreds of items for the home, solar, water conservation and drought tolerant landscaping.
PACE cropped up in San Diego in early 2014 in about 5 cities. As of October 2014, its almost in every local jurisdiction and unincorporated county wide. Renovate America offers the program known as the HERO program through most of San Diego municipalities. Ygrene manages the PACE program for the City of Chula Vista.
For more information, please visit the following Links:
Renovate America/HERO: http://renovateamerica.com/hero-program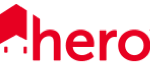 Ygrene – Chula Vista : https://ygrene.us/ca/chula_vista/home