Pre-Listing Home Inspections – Knowledge is King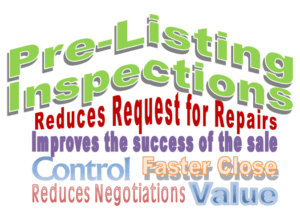 At Inspection Perfection, we're seeing a growing interest in pre-listing home inspections.
Pre-listing home inspections have commonly been used by trust administrators, investors, landlords, and other entities when the owner doesn't live on the property to gain firsthand knowledge that sheds light on value as well as issues that may complicate sales processes and extend timelines.
These days, savvy sellers order a pre-listing home inspection before they list. This gives sellers the advantage of a detailed, documented, independent, objective evaluation of their home by a professional home inspector. Benefits include increased control of the listing and selling process, a clearer idea of value, the potential to come away with more money, and the possibility of decreasing the time-to-sale. These benefits improve the success of the sale.
Let's break this down.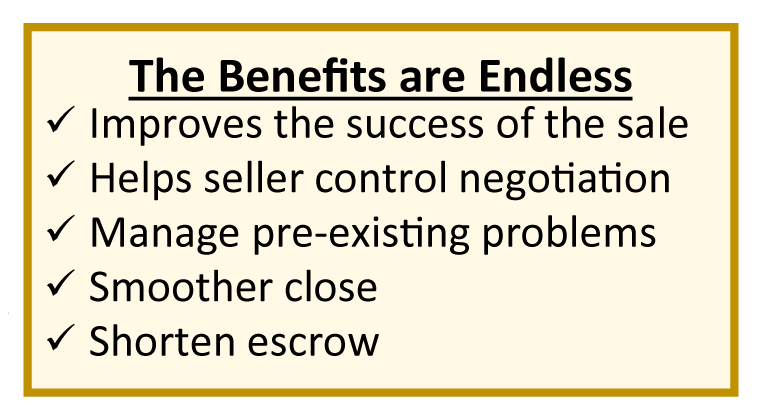 Control – Sellers can offer a pre-listing home inspection report to buyers interested in making an offer on their property. This report is not a substitute for a Transfer Disclosure Statement, but it can augment one. With an inspection before listing, a seller has the benefit of important information to help them consider whether or not to make specific repairs before listing. Sellers can easily opt not to do some repairs and let the buyer factor those repair costs in their bid.
Professional realtors are keen negotiators – some of the best. Market conditions influence the strategy buyer's agents use to drive down the final selling price. Some crafty realtors seek the best inspector not only to inform the buyer, but also to set up an aggressive request for repairs. They'll bid high and use the inspection and request for repairs to drive down the selling price. A pre-listing home inspection can offset this strategy.
Value – One of the biggest motivations is to get the highest value. A seller can minimize buyer requests for repairs by anticipating and fixing those items most likely to cause trouble – at the seller's cost instead of the buyer's estimated cost. Buyers who know exactly what to expect may be confident in submitting higher offers.
Time – Home inspections often recommend further evaluation by trade professionals. These evaluations take time. Buyers can use the pre-listing home inspection to begin lining up contractors – reducing the time needed for secondary inspections and enabling the buyer to get to their move-in date quicker. With this knowledge in hand, buyers could consider a shorter escrow window that may make their offer more advantageous.
Success – The last thing anyone wants to see is a failed escrow. Everyone loses. 33% contracts fail due to issues discovered in the home inspection. Pre-listing home inspections help prevent a huge loss of time, energy and money – and confidence. The pre-listing home inspection benefits everyone involved. Knowledge is King. Why risk a failed escrow?
At end of the day, everyone involved has much to gain with a pre-listing home inspection. Many of these advantages tilt towards the seller.